Projects
Odour Extraction System
Ventilation / Extraction System
Client:
Bradken
Location:
Kilburn, South Australia
Head Contractor:
Oliver Technologies
Download PDF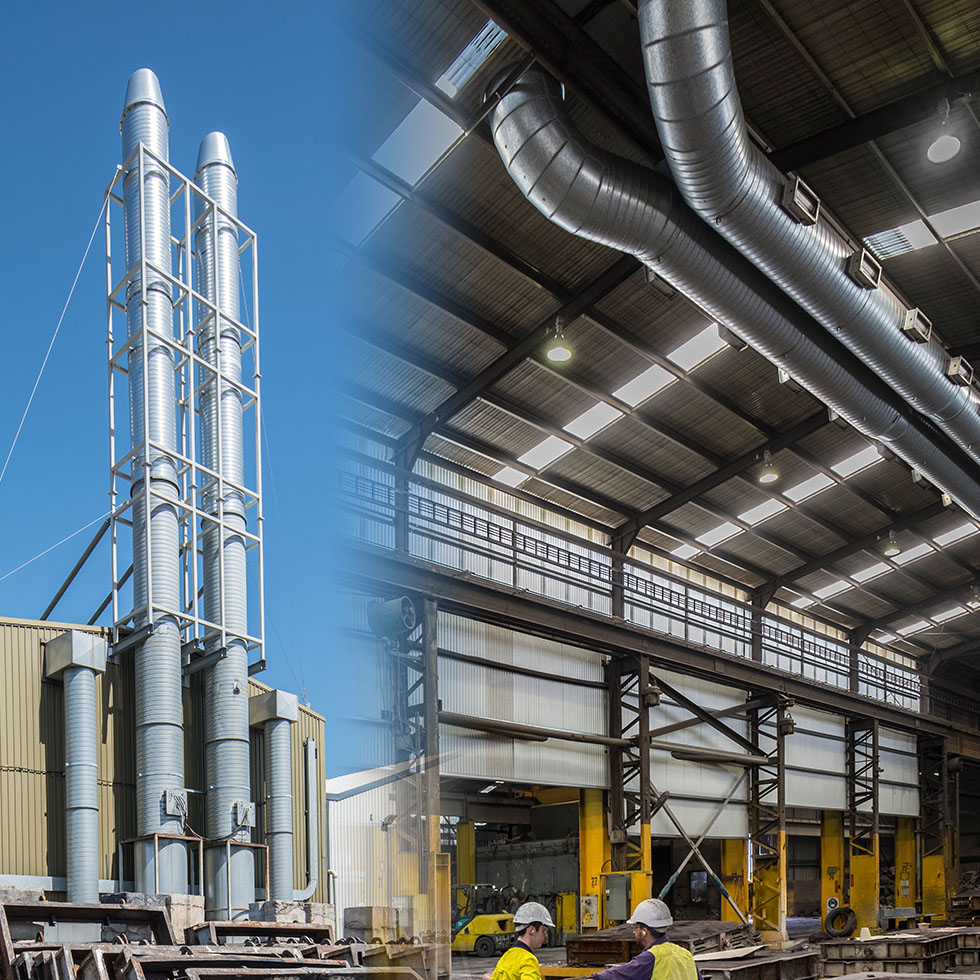 Bradken is an established heavy engineering company that supplies a wide range of ferrous castings, fabrications and machining services to a diverse number of industrial markets, including mining and construction, transport and energy sectors.
Oliver Technologies was appointed to design and install ventilation/extraction equipment at Bradken's Adelaide site to assist in the control of odour emissions, compliant with EPA requirements and forming part of the company's license to operate.
Bradken supplied an initial design concept that we modified to meet required outputs. From there, we supplied and installed a stand-alone 25m exhaust stack, 132Kw exhaust fan, control panel with variable speed drive to enable fan speed control and exhaust duct system fabricated from spiral wound ductwork. We also provided steelwork and ductwork to extend two existing cooling shed exhaust stacks to 25m, and reduced the discharge diameter to increase the exhaust velocity to above 20m/sec. Following the installation of the project, detailed testing and monitoring was conducted by the EPA to confirm that all compliance requirements were successfully met.
The project was installed over a 2-week period. Our cost-effective solution enabled Bradken to meet EPA requirements within the time frame.
Technical Solution
Our solution included supply and installation of:
An exhaust stack 1850mm x 25m and extraction duct system fabricated to AS1554.1 comprising 6mm AS3678 250 grade plate metal.

A ground mounted, belt-driven Series 1000 centrifugal exhaust fan and attenuators.

A 4m long podded exhaust attenuator mounted within the exhaust stack.

All steelwork and flanged galvanized spiral exhaust ductwork to extend 2 existing cooling shed exhaust stacks to 25m, and to increase the exit velocity to 21.06m/sec based on given fan capacity of 13,400L/Sec.