Projects
Blast Room
Design and Installation
Client:
Siemens
Location:
Tonsley Park Precinct, South Australia
Head Contractor:
Oliver Technologies
Download PDF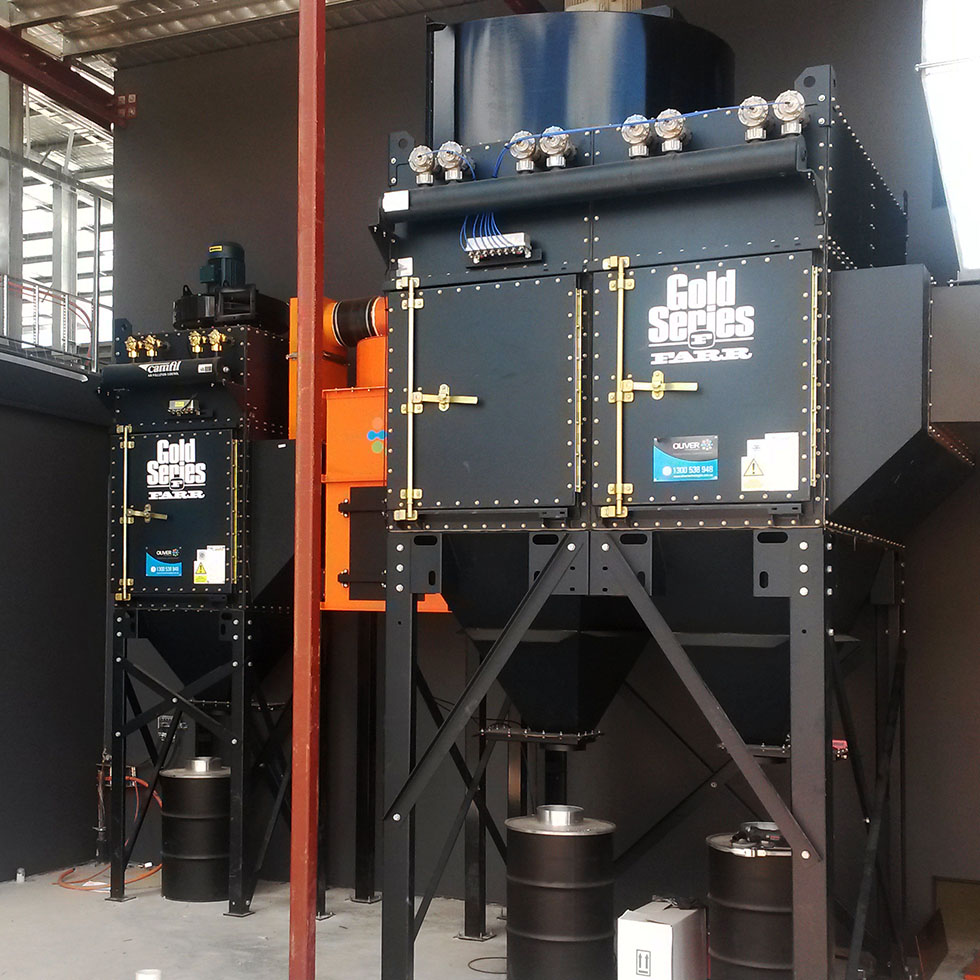 Oliver Technologies was engaged to design and install a blast room, abrasive recovery system and dust collector for Siemens new $5m maintenance and repair facility opened at Tonsley Park Precinct in 2015, supporting servicing of oil and gas industry equipment and wind turbines.
The abrasive recovery system was to include automated recovery and storage and had to allow for easy clean out of abrasive to allow change from garnet to glass bead when required.
The project presented a few issues, namely designing the blastroom to fit inside the confines of the area allocated. Due to the tight space requirements, a purpose built extraction system was designed, manufactured and installed to eliminate the need for costly building modifications.
The project was delivered over a 4 week installation period.
Oliver Technologies had been a key supplier of spray painting and abrasive blasting equipment to Siemens for many years. This strong relationship and proven track record was a key reason we were selected to build Siemens' new blast facility.
Technical Solution
The blast room facility solution features:
Insulated panel fabrication with walls lined with insertion rubber

Working dimensions of 7m deep x 6m wide x 4.5m high

A pneumatic recovery system, incorporating a multiple hopper floor recovery module system

An abrasive media reclaimer unit incorporating Oliver's unique combination cyclone design, with a Camfil Gold Series GS4 dust collector to remove the dust from the abrasive and return the cleaned abrasive to the blast pot

A Camfil Farr Gold Series GS16 dust collector to remove the air borne dust from within the blast room

A Pan 200L blast pot
"…. with a large array of varying, time demanding and/or critical work, it is always great to have a supplier like Oliver on board for technical and sales advice."
Wes Fergusson – Procurement & Logistics Siemens Ltd